Mod is currently working with the interior concept for the entrance floor in the last building of the Geely innovation centre Uni3, located at Lindholmen in Gothemburg. This is unique campus and home for innovators, with architecture inspired by the five Chinese elements.
In honour of the element Earth and with the aim to highlight the innovative setting, we have strived for timeless design using materials that are sustainable and circular production that strive to protect our planet. To involve all sensces has been more important than ever in this project.
This shimmering building is going to be ready in 2024 !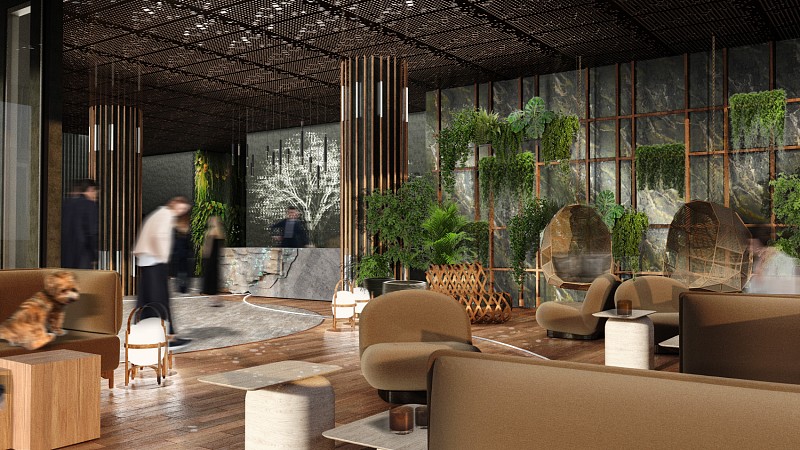 A space that calls to all scences in a fine balance where details is to be discovered. In a world with a lot of impressions, this would be a space to take a deep breath. A taste experience in the restaurant, a sound treat in specific zones, and tactile material and interactive carpentry that makes you want to touch and feel. Eye catching furniture to rest your eye on and fragranced material to activate your smell.